Welcome to the North West Film Archive, the professionally recognised public home for the moving image heritage of the North West of England.
NOW LIVE!
A Message HOME is a project to try to find families and veterans who saw or were in Calling Blighty films. (Watch the example on the right)
Can you help us?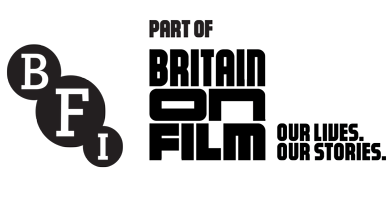 Pay us a visit in our new home at Manchester Central Library where you can watch some films in our cool Viewing Pods, and in the BFI Mediatheque, as part of Archives+. There's a huge variety for all tastes and interests.
Take a look at our FREE iPhone App - Manchester Time Machine.
You can search the NWFA online catalogue of over 6,600 titles.
Check out our programme of public screenings.
Set up in 1977, the Archive preserves moving images made in or about Greater Manchester, Lancashire, Cheshire, Merseyside and Cumbria and offers a variety of access services to users in the public, academic and commercial sectors.
The NWFA is part of Library Services Special Collections at Manchester Metropolitan University.